Keysource has been brought in to support UK television broadcasting company Timeline TV manage its London data center.
The company has been awarded a 'critical facilities management contract' for the television broadcaster, based in London.
Timeline TV provides post-production services, broadcasting facilities, studios, and systems integration services, with data processed at Ealing Broadcast Centre's (EBC) on-premise data center. Keysource will provide maintenance and operational management support at the facility.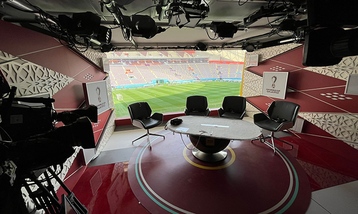 According to a press release from Keysource, the data center is essential to enabling Timeline TV to deliver 'HDR outside broadcasts, post-production, studios, RF and satellite, managed services and systems integration to the international TV market.'
The data center, and EBC, were developed in 2021 in what was previously an 800-rack facility, instead converting it into studios and a 60-rack data center. Prior to the transformation, previous owners Redwire Data Centre said that the facility had up to 3MW of capacity.
Luke Brimelow, operations manager at Keysource, said: "Due to the criticality of this facility where any unplanned downtime could result in TV programs going off air, our aim is to achieve optimum performance. By identifying and managing issues that affect all aspects of the facility before they become critical, this joined-up approach to fault finding and resolution maximizes critical availability, efficiency, and resilience."
According to Bradley Woolet, head of engineering at Timeline TV, the company provides broadcasting facilities for key events such as the football world cup, political debates, and corporate conferences.
"Reliable power and cooling infrastructure are vital to delivering these events successfully, with the technical power system supporting all data racks and control rooms. We have critical services and events 24 hours a day, in the broadcast industry less than a second of downtime is visible to the viewer so having preventative maintenance and the 24/7 support from Keysource reassures us that we have minimized the risk from a critical facilities issue as far as possible," he added.
Such a disruption did, in fact, occur in September 2021. The fire suppression system at Red Bee Media's London broadcast center was triggered, resulting in the disruption of several services and many TV channels going off air. Major British TV stations Channel 4 and Channel 5 were offline for 30 minutes, and subtitles and other services were unavailable for months. As a result, Ofcom said the company breached its license conditions' accessibility provisions.
Keysource is a data center and critical infrastructure services provider for facilities across the globe.