Investment firm KKR is reportedly leading the race to acquire Vodafone Group's $14 billion tower arm unit, Vantage Towers.
According to Bloomberg, KKR is the preferred bidder, as the company competes with Cellnex Telecom for the towers unit.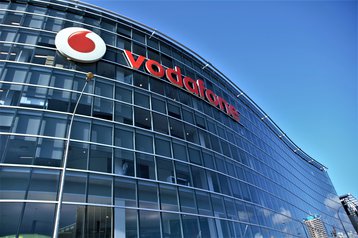 Vodafone has been long trying to spin off its telco tower assets, with the operator looking to ease its debt pile, and currently owns an 82 percent stake in Vantage Towers.
The operator is evaluating the binding offers it received last week, reports Bloomberg, citing people familiar with the matter.
KKR has teamed up with Global Infrastructure Partners to put forward its bid for the towers. Spanish telco Cellnex wants to buy a majority stake in Vantage Towers, and is working with Singaporean sovereign wealth fund GIC Pte.
Vodafone's Vantage Towers unit was floated on the Frankfurt stock market last year, as CEO Nick Read pushed for a deal that would have seen Vantage and Deutsche Telekom's mast divisions merge. Deutsche instead opted for a deal with Brookfield & DigitalBridge, selling a 51 percent majority stake.
KKR was also interested in buying the majority stake in Deutsche earlier this year, and so will be keen to avoid a similar setback.
KKR-backed Pinnacle Towers recently acquired Bangladeshi tower firm AB HighTech (ABHT), as the firm continues its drive into the Asian market.
Meanwhile, Vodafone has been keen to slim down its business in recent times and is currently in advanced talks with Three UK over a merger in its home market.
Further afield the operator sold its Hungarian business unit for $1.8bn in August, has sold off its Egyptian unit to Vodacom (in which it owns a large stake), and is reportedly in talks to sell its Ghana business to Telecel Group.
Vodafone has also previously sold off some of its operations in New Zealand, Malta, and Qatar, and has held discussions to sell its remaining 21 percent stake in Indian infrastructure firm Indus Towers.