Global Technical Realty (GTR) is to develop a data center in Barcelona, Spain.
The company, backed by KKR's third global infrastructure fund, announced the acquisition of its first data center development site in Spain.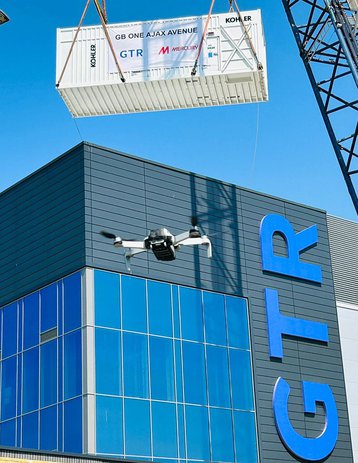 The site is located on Parc de l'Alba in Cerdanyola del Vallès, outside Barcelona. The company said the 15,000 sqm plot has the capacity to accommodate up to 16MW of IT load. Timelines for development weren't shared.
"Barcelona is the fifth largest metropolitan area in the EU and has the largest economy by GDP on the Mediterranean Sea," said Franek Sodzawiczny, founder and CEO at Global Technical Realty. "The data center market there is set to grow rapidly. We plan to provide a data center that will service cloud requirements in a highly secure facility, utilizing renewable energy sources. We are excited to become a part of this bustling community."
In May 2020 KKR announced it was committing $1 billion to set up a new hyperscale data center player in Europe. The company is developing data centers in Slough, UK, and Petah Tikva, Israel.
Sodzawiczny, the founding CEO, previously founded two British data center colocation providers - Sentrum, which was sold to Digital Realty for around $1 billion in 2012, and Zenium, which sold to CyrusOne for $442 million in 2017.
GTR recently announced its 40.5MW GB One campus outside London was now fully pre-leased. The first phase is due to be completed in Spring 2024, with all three buildings scheduled for final delivery in early 2025.
Panattoni and AQ Compute are also developing a campus in the Cerdanyola del Vallès area of Barcelona. The likes of Equinix, Digital Realty, EdgeConneX, AtlasEdge, Merlin, and Renta operate or are developing facilities elsewhere in the Catalonian city.
Update October 4, 2023: JLL this week announced it acted as the sole agent to DCITE, a specialist data center development platform backed by Nilo Partners and Adequa Real Estate, on the disposal of a development site part of Parc de l'Alba to Global Technical Realty.