Kohler Power Systems has announced that all its mission-critical diesel generators can run on hydrotreated vegetable oil (HVO), a substitute for fossil fuel.
No adaptations are required to installed generators, so data centers can now switch to low-carbon fuel, reducing the carbon emissions of any backup power they use. The two fuels can even be mixed in the tank, so they can switch straight away without burning up existing diesel, says Kohler.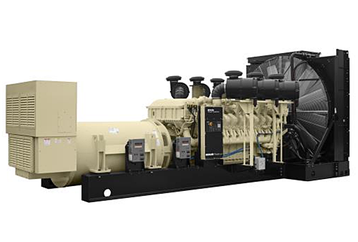 "At Kohler, we have already made great strides in making our generators inherently more efficient, reducing emissions regardless of the fuel used," says James Zhang, President, Kohler Power Systems. "Now with HVO, we have taken a massive leap forward in our sustainability journey by greatly reducing the carbon footprint of our diesel products."
HVO is created from waste oils and treated so that it can be stored for long periods - compared to the first generation biodiesels which tended to oxidize and had a storage life of only six months. Given its renewable feedstock, HVO is 90 percent carbon neutral renewable, and part of a circular economy.
Kohler customers can switch straightaway to HVO, whether they have new or previously installed generators.
The switch will help European data center operators meet future regulations, and industry commitments such as the Climate Neutral Data Centre Pact, which has proposed a path to net-zero data centers to the European Union, says Kohler.