Real estate development company Landmark Dividend has acquired a data center campus in Phoenix, Arizona.
The 184,000 square foot (17,000 sq m) campus with three data center buildings and an office area was previously owned by PayPal, which will remain a tenant.
PayPal's pal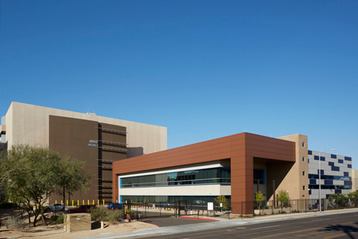 Located at the southwest corner of Third Street and Indian School Road, the 16MW campus has up to 9MW of available space and power.
The leasing manager for the site will be the JLL Data Center Solutions team, while Dallas-based critical facilities operations company BCS will handle facility management, security, janitorial, and IT services solutions.
"The Landmark and BCS critical facility operations partnership has shown it can save enterprise data center users 15 to 25 percent in operating costs annually, and these opportunities and advantages continue to be backed by Landmark's industry-leading platform and management team," Ryan Sullivan, SVP of Landmark's Digital Infrastructure division, said.
"We look forward to supporting turnkey data center requirements in a market where data demands continue to expand rapidly."
The campus is the 16th data center asset acquired by Landmark's digital infrastructure division in the last 18 months.