Layer 9 Data Centers is reportedly looking to expand into Central America for its next development.
BNAmericas reports that the company is prospecting land in several Latin American countries for its second project, at the request of its customers.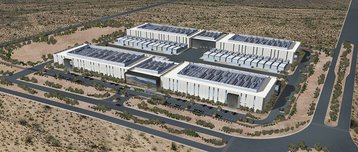 "Right now, we're looking in Costa Rica, Uruguay, Panama for sites to buy land to do our second project," CEO and co-founder Michael Ortiz told the publication. "We're thinking of doing this in the next 18 months."
The company is reportedly looking to buy land in just one of the three countries and is working with the Newmark group.
The expansion is at the behest of an unnamed hyperscale client.
Founded in 2020, Layer 9 is currently developing its maiden campus in Guanajuato, Mexico.
The 80-acre site, known as Project Falcon, will consist of two 32MW buildings, with further potential to build around five buildings totaling more than 100MW. According to BNAmericas, the initial 3MW phase of building one is set to be handed over to the customer next year.
The company is also talking to three larger firms, one of which wants to take the entirety of the second building, according to Ortiz.
None of the large hyperscale companies currently have facilities in Panama, Uruguay, or Costa Rica; Google has acquired 30 acres in Canelones in Uruguay for a potential future data center but is yet to announce development plans.