Belgian data center operator LCL has acquired an Atos facility near Brussels, with an investment of €5.5 million ($6m).
The site will be LCL's fourth facility, and Atos will continue to operate from it. The assets have been bought by LCL, which is negotiating for the freehold of the site from a real estate firm, the company told DCD.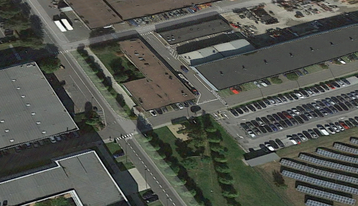 More Brussels muscle
"With the acquisition of the Atos data center in Huizingen, we're expanding our data center portfolio with a fourth site in the South of Brussels," said Laurens van Reijen, CEO of LCL, in a post on LinkedIn. "LCL will upgrade the data center to the same high standards we maintain in all our other data centers."
LCL has three data centers in Aalst, Antwerp, and Diegem. Dubbed Brussels South, the Huizingen facility will be its fourth. The company is hiring two people to run it, and no Atos personnel will transfer to LCL. The site is fully occupied by Atos, with no room for other colocation customers - although LCL notes that there is room to build alongside it.
Atos explained that it will be responsible for the services delivered from the site, but the actual management of it is a specific expertise which it is happy to outsource from LCL. According to Patrick Hendrickx, director infrastructure and data management at Atos Belux: "The data center is an important component in our Cloud strategy and Hybrid Cloud service. Atos focuses on IT services and secure digital platforms. Building and managing a data center is a specialization in itself and requires very specific expertise. That is why we went looking for a professional colocation partner for our data center in Huizingen."
LCL began in 2002 when van Reijen acquired a data center in Diegem, and operated it under the name LCL Telehousing. The site was the home of Ebone, an early European Internet backbone, which operated from 1992 until 2002. In 2001, Ebone was bought by the Dutch-American telecoms firm KPNQwest, which went spectacularly bankrupt in 2002 - at which point van Reijen bought the Ebone PoP and data center.
In 2004, LCL bought a second site in Antwerp, and in 2011, it acquired a data center in Aalst near Brussels from a former data center operator called DataCloud. Since then it has expanded the Aalst site, now known as Brussels West, and built a second data center at Diegem.
The company says it will operate the Atos site, and all its others, "at the highest level, in particular tier 3." According to the Uptime Institute's list of certified data centers, the Aalst facility has Tier III certification of design documents.
"We want to grow not only through the expansion of our existing data centers, but also through data centers at additional locations," said van Reijen. A company spokesperson said LCL has no ambitions to expand beyond Belgium, but uses an Equinix Cloud Exchange fabric to connect its customers to the wider cloud.
The company continues to offer its clients access to data centers during the Covid-19 pandemic, with additional levels of hygiene and numerical limits to eliminate infection risks.
Side note: LCL has no connection with the French bank LCL, formerly known as La Credit Lyonnais, which was acquired by rival Crédit Agricole in 2003. An spokesperson told us that Belgium's LCL is named after Low Cost Linking - a previous product owned by Laurens van Reijen.