Colocation, cloud and managed hoisting provider CentriLogic has leased a new facility in Vancouver, signalling its expansion into Canada's West Coast market.
The firm already owns and operates four facilities in the Greater Toronto Area as well as redundant private network interconnects from Ontario to Vancouver.
West Coast focus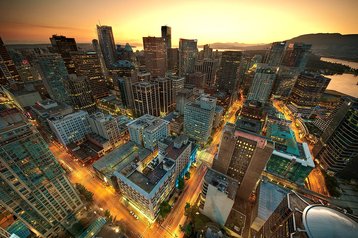 The lease of the new site enables the company to provide managed hosting, cloud, co-location, private network and disaster recovery as-a-service (DRaaS) solutions coast-to-coast across Canada.
As part of the agreement, the company announced it would spend up to $2 million on upgrading the data center infrastructure for improved redundancy.
The facility is located in the city's primary colocation center at 555 West Hastings Street.
In November CentriLogic acquired Advanced Knowledge Networks (AKN), a provider of private network and cloud computing infrastructure for mid-sized companies across Canada. The deal laid the foundations for operations on the country's West Coast, where CentriLogic identified opportunities with existing AKN customers.
"Over the past year, we've seen increasing demand from enterprise customers to deliver coast-to-coast capabilities for managed hosting solutions, disaster recovery, and private network services in Canada," said Robert Offley, president and chief executive officer of CentriLogic.
"Our expansion into the West Coast market enables us to deliver our end-to-end IT infrastructure solutions across Canada, increasing our geographic reach and extending our capabilities to enterprises requiring adaptable and dependable IT outsourcing solutions nationwide."