Financial services company Legal & General (L&G) has signed a seven-year partnership with Kyndryl to use the latter's hybrid cloud solution (HCI).
The partnership between Kyndryl, Microsoft, and Dell offers access to Dell servers over the Azure Stack HCI.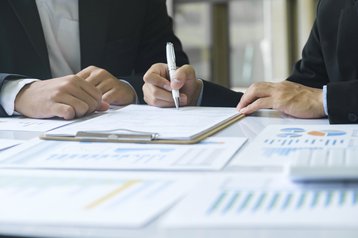 The agreement between L&G and Kyndryl runs until the end of March 2030, financial terms of the deal have not been shared.
Kyndryl will be tasked with relocating L&G's IT systems to a new data center which will host the HCI solution. By deploying the on-premises Microsoft Azure hybrid cloud platform coupled with an IBM zCloud mainframe, L&G hopes that they will have a low latency solution that will also make future cloud migrations easier.
Kyndryl claims that the agreement will help L&G to reduce technical debt and enable it to access services in a more carbon-efficient way.
"We see this as a strategic opportunity for Kyndryl and L&G to build on our partnership, leveraging Kyndryl's deep expertise and experience in providing secure, compliant, and resilient compute, mainframe, and cloud transformation services, alongside their knowledge of Legal & General," said Mark Hall, group CTO at Legal & General.
"Kyndryl has taken a strong one-team ethos to the program, underpinned by transparency and a great affinity to L&G's unique culture and purpose."
Legal & General is a UK-based financial services company providing life insurance, pensions, and investment management services globally. The company has had a long-standing relationship with Kyndryl back from when the IT services provider was still part of IBM. The company uses Amazon Web Services (AWS) to enable users to access their data from around the world regardless of regulatory regimes.
L&G is one of the major companies backing UK-based data center company Kao Data which owns three colocation facilities around London. The company was also looking to purchase a 75,000 sq ft data center in Newport, South Wales, for £200 million ($246m) in 2019 from NGD (now part of Vantage Data Centers) but the facility is still owned by NGD/Vantage.
The Kyndryl HCI offering, launched in October 2022, can be deployed in a data center, remote office, branch office location, or at the Edge, for example next to an assembly line in a factory. The system brings cloud computing closer to the user, meaning it can reduce latency.
Users can run applications and data on Microsoft Azure, managing it via Kyndryl's integration services, while the hardware is located on-site. The HCI offering is available in two configurations: a small 1-3 node deployment and a large 2-100 node deployment.
Kyndryl, which was spun off from IBM in 2021, provides services in over 60 countries, designing, building, and managing information systems for enterprise customers.
Several cloud providers offer similar services to Kyndryl's HCI offering. Oracle has the OCI Dedicated Regions while AWS offers Outposts, racks that can be deployed on-site when there isn't a cloud region or Local Zone available.