French industrial group Legrand is acquiring US-based Universal Electric Corporation, makers of the popular Starline busway products.
Legrand has a track record of growing through acquisitions; in recent years, it has purchased a number of well-established data center brands including Ortronics, Electrorack, AFCO Systems, Server Technology, Minkels and Raritan.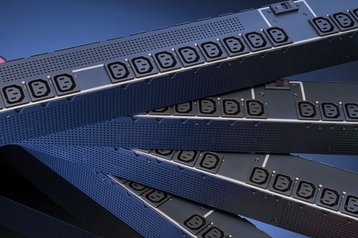 Busway buyout
Founded in Pittsburgh in 1924, Universal Electric has been providing electrical power solutions for the data center, retail, health care, higher education and industrial markets worldwide.
The company has more than 450 employees, and has turned a profit every year since its inception.
Universal Electric was founded by Donald Ross Jr, and is now led by his sons, Joel and Steve Ross.
"We are excited to join Legrand and provide our customers with a significantly broader product portfolio, as well as advanced R&D capabilities and an expanded global reach," said Joel Ross, president and CEO of UEC.
A busway is an alternative to power cables. Instead of coated wire, a sheet made of conductive metal such as copper or aluminum is used to carry substantial electric current, simplifying connection of equipment.
Busways were first used when the automotive industry in Detroit needed a way of accessing electricity that could be stored overhead, rather than in cables running on the ground.
Legrand started out as a porcelain workshop in 1865 and has since expanded to become one of the largest electrical and digital building infrastructure companies in the world.