Chinese computing giant Lenovo has introduced a premium level of support for its data center customers in Australia and New Zealand.
According to CRN Australia, the new service, available through an optional subscription, offers access to a 24/7 technical call centre, next business day engineer response, single contact for case management, and regular system health checks.
The arrival of Premier Support for Data Centre Products follows the launch of 26 new data center products in June - Lenovo's largest hardware refresh ever.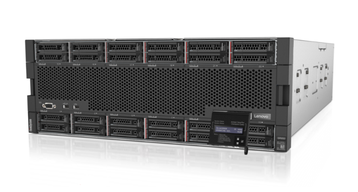 Very supportive
In June, Lenovo revealed that it was completely redesigning its data center hardware portfolio, repositioning products across two new brands - ThinkSystems and ThinkAgile. The former encompasses servers, storage and networking equipment designed for traditional enterprise data centers, while the latter offers pre-integrated solutions aimed at the hyperscale crowd and organizations that need a cloud-like environment.
At the same time, the company has made changes to its support and channel operations - these include the new Premier Support for Data Centre Products. Lenovo told CRN Australia that the service is the first of its kind, enabling businesses to decrease reliance on their own, in-house IT staff.
"When it comes to traditional support offerings, we find that some of our customers biggest pains points are having multiple points of contact for support and having a high percentage of in house staff spending time 'keeping the lights on' instead of focusing on innovating," said Rob Makin, ANZ lead for Lenovo's newly established data center group .
Lenovo is the largest PC manufacture in the world, responsible for a fifth of all desktops and laptops sold, according to Gartner. The company has been less successful on the server market – in the first quarter of 2017, it 's market share stood at 6.7 percent.