Data center operator LightBound is preparing to double in size as its two adjacent facilities near capacity in Indianapolis, Indiana.
The Internet, voice and data solutions provider is laying the groundwork for a new data center on the same site that will eventually grow to around 80,000 square foot (7,432 sq m) for a cost of roughly $80 million.
Follow the light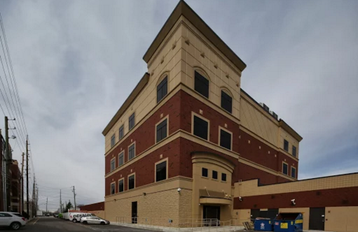 "This data center expansion is a big deal because it allows big companies to come to Indianapolis," CEO Jack Carr said in an interview with the Indianapolis Business Journal. 
"To have these capabilities here in town is a big deal."
He added that the facility would be opened in phases: "We'll probably open 10,000 or 15,000 square feet (929 or 1393 sq m) day one, so it might be about $25 million to get it off the ground."
The Indianapolis-based company originally had one 30,000 sq ft (2,787 sq m) facility at 731 W. Henry St. when it began 25 years ago, and in 2010 it announced plans to start construction on a four-story, 50,000-square-foot center at 650 W. Henry St, after gaining a tax incentive from the city.
The latest facility will be located at 700 W. Henry St. Construction could begin in mid-2018, and take several years to reach its full size.
LightBound has 55 employees and expects to generate $30 million in revenue this year.