LinkedIn is the latest in a long line of companies looking to take advantage of the tax breaks offered by Oregon, with a plan for 8MW of data center in Hillsboro. 
The social media firm already has two data centers in the USA and one abroad, but its data center capacity needs have gone up by 34 per cent this year alone. It has decided to take space within the Infomart data center, which is based within a former semiconductor plant, while also building an additional facility on site, for a total of 8MW of power. No other details have been published.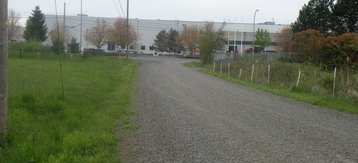 Tax breaks for 'blighted land'
Oregon's fifth-largest city has been courting newcomers with tax incentives for many years, and has so far drawn in companies such as Infomart, Adobe, Digital Realty Trust, Net App, T5 Data Centers and ViaWest. 
Building data centers in Hillsboro gives them the benefit of a state program which gifts them with five years worth of property tax breaks in return for a promise of 'job creation.'
When questioned, LinkedIn maintained that the major reason for choosing Hillsboro was access to green energy resources and good global communications networks and mild temperatures, citing tax exemptions as its final reason. It is doubtful if this was the real decision-making hierarchy since taxes would be the data center's biggest operating cost.
However, while the tax breaks can be worth millions to the companies concerned the numbers of jobs the state brings in is small in comparison – the 'enterprise zone' program only requires data center companies to create a single job per facility. The average data center runs with a tiny handful of employees – but usually more than one.
Fifteen businesses have brought in 1,360 jobs since 2009. However three of those companies, Jireh Semiconductor, Solarfworld and TriQuint Semiconductor (now called Qorvo) created 87 per cent of the jobs.
Infomart Portland employed one full-time worker in 2013 but received, according to OregonLive, a greater 2013 – 2014 tax break than Qorvo which has created 330 jobs since 2011 bringing its total of staff to 930. The seeming disparity is because the tax breaks are on new buildings and equipment. They last for up to five years.
Hillsboro is working on an urban renewal plan that proposes to convert farmland into land for industrial development – blighted land the city calls it – and, the city forecasts, about 1.2 million sq ft (14m sq m) of additional data centers.
Not everyone is happy with these incentives. OregonLive quoted Tax Fairness Oregon founder Jody Wiser as saying: "They won't have room for all the other stuff that's going to come" referring to the other industries the state is attempting to win over.