A municipal building in Ontario, Canada, has been sold and is reportedly due to be converted into a data center.
Norfolk Today reports that Norfolk County council has sold the Langton Administration Building for CA$725,000 (US$566,000).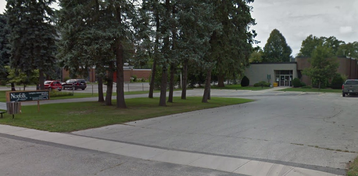 The unidentified buyer reportedly intends to use the property at 22 Albert Street to establish a data center. The net proceeds of the sale will be transferred to the County's Property Management Services Reserve.
Update: The West Elgin Chronicle reports the buyer was a Toronto-based company known as 13380327 Canada Inc.
Built around 1960, the 12,000 sq ft (1,100 sq ft) building sits on just under one acre. In a 2020 budget announcement, the council justified putting the building up for sale due to the costs of maintaining an aging real estate portfolio.
"The Langton Administration Building will be declared surplus and put up for sale. Norfolk County currently maintains 10 aging administration buildings that are in poor to critical condition. These facilities cost approximately $2.2 million annually to operate and maintain and also will require $7.3m in capital needs over the next ten years. Overall, it is estimated that the 20-year operating and capital costs for 10 administration buildings will total approximately $51.4m."
The council said it would be moving away from the use of a stand-alone municipal office in Langton and instead offer "enhanced pop-up services" in both Langton and Port Rowan on a regular, scheduled basis. Customer service staff currently working at the Langton building will be moved to the Delhi Administration Building, around 20km away.
The proposal to put the building up for sale led to a petition where more than 700 people requested the council reconsider.