Australian firm Macquarie Data Centres is to deploy Submer's immersion liquid cooling in its data centers.
The Macquarie Telecom Group company has signed a multi-year deal with ResetData, an Australian hosting provider using Submer data center technology.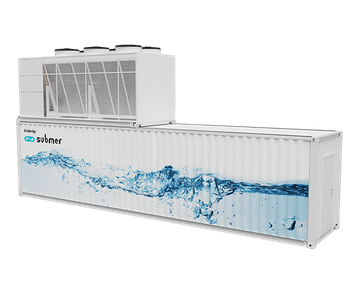 The partnership will see Submer cooling technology used in Australia for the first time, exclusively. ResetData will provide disaster recovery-as-a-service (DRaaS) housed in Macquarie Data Centre's facilities.
"Our partnership with ResetData enables increasingly important technologies such as GPUaaS to drive Australia's digital economy. It's good to see how technologies come to market which enable the digital applications of the future," said David Hirst, group executive of Macquarie Data Centres
Macquarie operates five data centers across Australia; three in Sydney and two in Canberra.
Submer provides immersion cooling technology, submerging computer components or full servers in a thermally, but not electrically, conductive liquid known as dielectric coolant.
Last year Submer launched the MegaPod, a larger encloser to sit alongside its smaller SmartPodXL and SmartPodXL+ offerings.
Swedish research institute RISE has set up a small data center in Luleå that uses Submer cooling, while Wyoming Hyperscale plans to use the company's cooling technology once its 120MW facility is live.