MainOne has announced it will build a new data center close to the Ghanaian capital, Accra, continuing the Nigerian company's expansion into the neighboring country.
The company's MDXi data center subsidiary is constructing a 100-rack facility on 4,000 sq m (43,000 sq ft) of land at Appolonia City, a mixed use planned development 20km from the center of Accra. MainOne expects it to offer colocation services to local businesses from Q4 2020.
MainOne Accra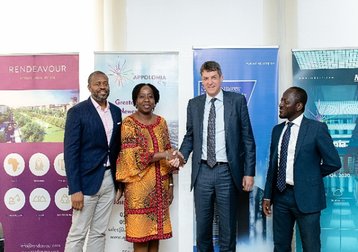 "Over the past few years, we have grown our business in Ghana to serve major enterprises and we are delighted to bring our world-class data center expertise to deepen the Ghanaian market," said Kazeem Oladepo, regional executive at MainOne.
"The Ghanaian economy continues to build industrial capacity to show strong economic growth and we need to deploy our best solutions to service the market"
According to its release, MainOne plans to have the facility certified to Tier III reliability under the Uptime Institute's scheme, following the Tier III certificate issued to the company's Lekki Lagos data center in June 2018. It will have private data center suites, 24×7 multi-level security and video surveillance, as well as precision cooling and fire suppression systems with multiple redundancies.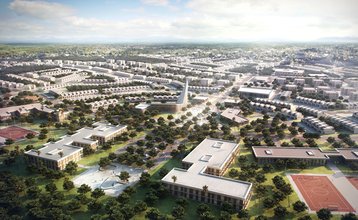 The facility will have access to MainOne's cable system, as well as other submarine cable systems, connecting to Internet Exchanges including the GIX (Ghana), IXPN (Nigeria), LINX (London), DE-CIX (Frankfurt/Lisbon), and Cote d'Ivoire Internet Exchange (CIVIX), as well as the West Africa Internet Exchange (WAF-IX).
MDXi is the largest commercial data center services provider in West Africa, and its 600-rack facility in Lekki, Lagos is the largest purpose-built commercial data center in the region.
Bright Owosu-Amofah, CEO Appolonia City, said: "MDXi's data center infrastructure will play a major role towards the economic growth and viability of Appolonia City, and also be the backbone for a connected ICT ecosystem."