The Malaysian government says that plans for the deployment of 7,000 telecommunications towers in Sarawak by the end of 2030 are in line with expectations.
Local media outlet Malay Mail reported that these comments were made by state utility and telecommunications minister Datuk Julaihi Narawi.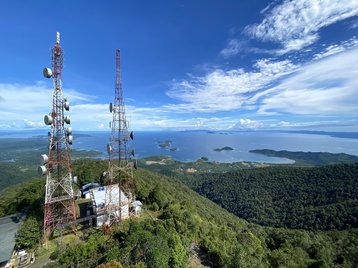 More than 3,500 towers have been built in the Malaysian state on the island of Borneo so far, confirmed Julaihi, while an additional 1,043 are in construction, and being installed by Digital Economy Corporation Berhad (SDEC).
"Our target is to build all the towers by the year 2030, but if we can complete building them by the year 2025, then it is much better," said Juliahi, speaking to the media as Irix launched a new subsea cable linking Indonesia to Malaysian Borneo and data center in Kuching.
More than RM4 billion ($888 million) has been approved by the Malaysian Communications and Multimedia Commission (MCMC) for the construction of the towers, and installation of the network equipment. RM2 billion ($444m) has already been spent on extending Internet coverage across the state, adds Juilahi.
The Malay Mail adds that Juliahi is hopeful that local broadband providers will use the towers to deploy Internet coverage to rural areas of Sarawak.