Local officials in Maryland's Frederick County have voted to amend Maryland County's zoning laws to allow data centers, weeks after it was revealed AWS backed out of a project there due to restrictive timelines.
The council met this week to approve Bill No. 22-05 – Amending Chapter 1-19 of the County Code (Zoning Ordinance) to add Critical Digital Infrastructure as a New Use. The bill would list critical data infrastructure, such as data centers, as a permitted use under Frederick County zoning laws. Under the legislation, data centers are allowed in areas zoned limited industrial or general industrial.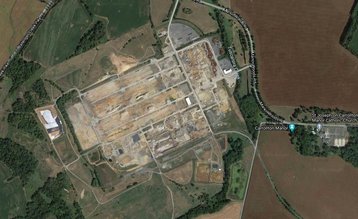 "The county does welcome businesses of all types, and we love our data centers," said Keegan-Ayer, who sponsored the bill on behalf of County Executive Jan Gardner (D).
Under the bill data centers will only be permitted on land that is zoned for them and built on at least 80,000 square feet of property, set back at least 50 feet from the property line in all directions.
Data center facilities cannot be taller than 60 feet, and if a company installs security fencing, vegetation must keep the fence from public view, and will need to maintain a sound level from the property limits no higher than 70 decibels.
A new five-member architectural review committee consisting of architects, industrial specialists, and those with other related experiences would be responsible for reviewing applications from companies seeking to establish data centers. The bill now heads to County Executive Jan Gardner for her signature.
Council members Kai Hagen and Jessica Fitzwater had planned to introduce an amendment to this bill to U.S. Green Building Council standards for sustainability, water efficiency and energy usage, but it was withdrawn.
"I think we recognize that this is still a big bit and it would be a significant change and it would delay the process and we'd like to come back to address that," Hagen said.
"It's not the right place for this discussion," Fitzwater said. "It's a bigger conversation that I think needs to happen, not just for data centers, but probably for other buildings in the county as well."
Quantum Loophole and TPG Real Estate Partners (TREP) have formed a joint venture to develop a gigawatt data center campus in Frederick County. The companies are transforming a former aluminum smelting plant acquired last year into a 1GW campus consisting of 30-120MW modules.
Last month it was reported that AWS had hoped to develop a number of data centers in the county, but pulled out after local officials said it couldn't meet the cloud company's aggressive timelines. This was partly due to the fact zoning changes were required and such amendments couldn't be made on the eve of county elections.
Washington state passes tax bill to encourage more rural data center
This month also saw a new tax exemption bill for data centers clear the Washington state senate.
HB 1846; Providing a tax preference for rural and nonrural data centers passed 36-12 last week. Introduced by Democrats April Berg and Alex Ramel, the bill would introduce tax exemptions on data centers located in "rural counties" as defined by Washington's Sales and use tax legislation.
Under RCW 82.14.370, a "rural county" means a county with a population density of less than one hundred persons per square mile or a county smaller than two hundred twenty-five square miles as determined by the office of financial management.
The bill also includes provisions to work with the Pacific Northwest national laboratory to evaluate Washington's current and future electric grid resilience and reliability and look at the impact of data centers on the grid. The bill has been sent to the governor's desk to be signed into law.
HB 1846 is one of three data center bills attempting to pass through the Washington legislature. HB 1473; Providing a tax preference for data centers in counties with a certain population, and HB 1459; Broadening the eligibility requirements and extending the expiration date for the data center tax incentive were both first introduced last year and reintroduced for 2022 but remain in the House Committee.
More in Construction & Site Selection