Mavenir Telecom is in talks with Indian telcos over supplying its OpenRAN 5G kit.
The company confirmed to ETTelecom that it's in discussions with Indian telcos, including cash-strapped Vodafone Idea over providing 5G gear.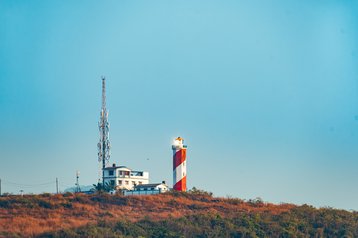 Mavenir said its aiming to start supplying its made-in-India 4G and 5G Open Radio Access Network (Open RAN) radios in the country in the coming months.
According to Mavenir country head of India and RVP South Asia region Sanjay Bakaya, the company is engaging with all operators in India.
"We are working with all the telcos in India for sure," he told ETTelecom.
Last month, Mavenir announced a range of made-in-India Open RAN radios ahead of its 5G launch, designed to support 2G through to 5G.
Bakaya also revealed that the company is working towards deploying brownfield in India, as the company sees the potential for the development of O-RAN in the country.
"We are working towards deploying brownfield. India would be certainly taking the center stage or really the lead in building a large-scale Open RAN network from a brownfield standpoint."
It comes fresh off the announcement that Reliance Jio is working with Ericsson to deploy a 5G Standalone network in the country, with Ericsson will deploy its energy-efficient 5G Radio Access Network (RAN) products and solutions, plus its E-band microwave mobile transport solutions in Jio's 5G network. Jio is also working with vendors Nokia and Samsung for its 5G network, which launched recently.
The Indian government has looked to curb the reliance on foreign telco's roles in building the country's 4G and 5G networks in recent times, confirming that only Indian telecoms vendors will be allowed to work on telco's BSNL and MTNL's 4G and 5G projects, as the country wants to reduce dependence on international providers.