Data center operator and MainOne Cables subsidiary MainData Nigeria (MDXi) is investing N2.5 billion ($6.58m) in the expansion of its data center operations in Lekki, to the east of Lagos city, according to local daily newspaper The Guardian.
The facility has cost the company $35m out of a projected investment of $40m when it was launched in 2014. It is the only carrier neutral data center in the country to connect to four submarine cables in a 10km vicinity, and is one of only four data centers in the country to have obtained Uptime Institute's Tier III Design Documents certification according to MDXi general manager, Gbenga Adegbiji.  
MDXited to grow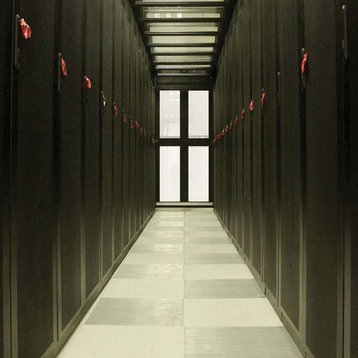 The submarine cables connecting to the facility are the Africa Coast to Europe (ACE), the West Africa Cable System (WACS), Globacom-1 (GLO-1), which connects Nigeria and the UK via the West Coast of Africa, and the MainOne system, which connects Portugal to South Africa with landings in a number of African countries.
Adegbiji said that as well as expanding the facility, MDXi plans on growing its footprint in the cities of Sagamu and Accra, as well as on the West Coast of Africa, in the Cote d'Ivoire and Senegal.
The announcement was made during a tour of one of the company's facilities. On the same occasion, Mr Adegbiji called upon the Nigerian Federal government to classifiy data centers as critical national assets and "provide the enabling environment for operators," as reported by local news broadcaster, Vanguard.
This would mean lifting stringent regulations for data center operators and introducing more data center friendly policies, such as tax exemptions on IT equipment. Adegbiji hopes this will encourage investment in the country's infrastructure and improve peoples and business' access to the Internet.