Meta has launched a logistics warehouse in Las Vegas, Nevada, that will serve its west coast data center operations.
The social media company this week opened a new logistics hub will be located in Las Vegas' warehouse district.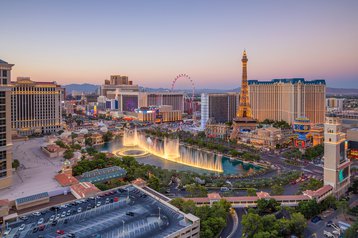 The building covers 465,000 sq ft (43,200 sqm) and will handle logistics for Meta's data centers, including warehousing, packing and unpacking components, order picking and distribution, as well as inventory management, product series tracking, technical services, and rack and stack assembly.
"This will be a distribution hub servicing the west coast network as far as data center goes," Gus Aiono, senior program manager for Meta said.
The facility will be managed by Arvato Supply Chain solutions. According to Michael Konopka, a representative for Arvato, the company will work with temporary agencies to staff the warehouse.
"We will be receiving, storing, and transforming products, providing technical services," said Konopka.
The facility is located near Tropical Parkway and the I-15 in Vegas's warehouse district, named thus for the rapid increase in businesses in the area.
Scott Black, councilor for ward 3 of Las Vegas, says he has seen a development 'boom' over the last couple of years.
"Tech is something new to Southern Nevada, and hopefully the first of many," Black said. "The I-15 will be transformed from the Speedway to Apex exit, you'll see both sides lined with commercial developments like this." Last week, North Las Vegas invested $37 million towards utilities to help spearhead more development projects in the district, part of the existing $250 million project.
The new logistics center, while having been in the works for over a year and a half, arrives shortly after Meta announced plans to shift to 'AI data centers'. The company stated in December 2022 that it was reviewing a number of under-construction data center projects as it was planning a drastic design change for its new facilities.
Apple built its own logistics warehouse, designed to serve its Reno data center campus, in 2019.