Meta, the company formerly known as Facebook, is planning major job cuts that could affect "thousands" of employees.
The Wall Street Journal reports that an announcement is currently planned for Wednesday, with Meta already having told staff to cancel nonessential travel beginning this week.
The broad layoffs follow more targeted cuts in previous months, as the company prepares for a global economic slowdown and deals with struggles of its own making.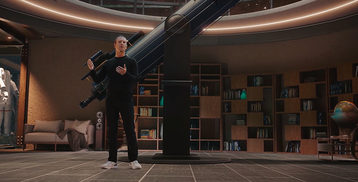 Meta added more than 27,000 employees in the two years leading up to 2022, and another 15,344 by September. That took its total headcount to 87,000.
But the company's stock has fallen by more than 70 percent this year, partly because of wider economic issues that have dampened ad spend and led to a correction in tech stock valuations.
However, its drop has outpaced others, with Meta becoming the worst performer in the S&P 500 this year.
Strong competition from TikTok, BeReal, and others have eaten into its momentum. At the same time, moves by Apple to restrict device tracking have impacted the company's ad revenues.
Facing an aging audience and growing regulatory and media pressure over its inability to control misinformation, CEO Mark Zuckerberg is attempting to pivot the company into the metaverse.
Building this VR- and AR-enabled collection of virtual worlds is proving to be an expensive endeavor, costing more than $10 billion a year. The platform has yet to prove a success, and has not managed to convince investors or users.
Zuckerberg also does not plan to cut back on data center spend, arguing that the infrastructure and AI servers within them are critical to its future growth.
Instead, cost savings will come from staff across the company. "Realistically, there are probably a bunch of people at the company who shouldn't be here," Zuckerberg said in June.