Meta has paused construction on its data center expansion in Huntsville, Alabama.
The company has begun canceling or pausing a number of projects around the world as part of a sudden shift to a new AI data center design.
DCD, which broke the news of the widespread change last week, also reported at the time that the design is not yet final.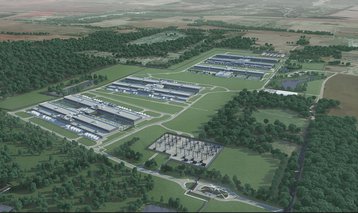 The Facebook company first started by fully canceling its expansion in Odense, Denmark. It followed that up by pausing its Temple, Texas one.
DCD understands that Meta has no plans to work at the Odense site in future, but that Temple and Huntsville are expected to be revisited with the new designs, when they are final.
"In order to best serve our needs for the future, we have decided to change the design of a portion of our Huntsville Data Center which will result in a temporary construction pause of a portion of the project while we update our design," Meta said in a statement.
"We remain committed to this community, our local stakeholders, and our supply chain partners. We will work closely with our stakeholders to transition this project design as efficiently as possible."
The company announced its Huntsville expansion just this June, with work beginning on two buildings that would bring the total campus to nearly 3.5 million square feet.