US memory semiconductor manufacturer Micron Technology plans to spend $15 billion through the end of the decade on a new fab in Boise, Idaho.
The factory will be the first new memory manufacturing fab built in the US in 20 years, and will be the largest private investment ever made in Idaho.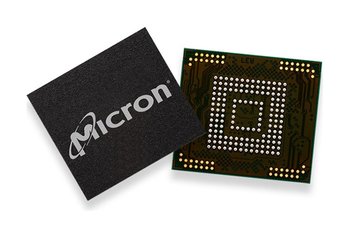 The company said that it expected the fab to create 17,000 new American jobs, including around 2,000 direct Micron jobs, by the end of the decade.
Micron said that it expected to gain financial incentives from the recently passed CHIPS and Science Act, which will spend $52.7bn on US semiconductor production.
It is also receiving state incentives from Idaho.
"We thank President Biden, Secretary of Commerce Raimondo, Secretary of Defense Austin, the Biden-Harris Administration and Members of Congress for the bipartisan support of the CHIPS and Science Act, which made this investment decision possible," said Micron President and CEO Sanjay Mehrotra.
"Our new leading-edge memory manufacturing fab will fuel US technology leadership, ensuring a reliable domestic supply of semiconductors that is critical to economic and national security. We also appreciate the support of Governor Little and his administration, Idaho state legislators, Mayor McLean and our partners at Idaho Power. We are proud of the positive impact this investment will have on the community and our more than 6,000 employees located in Boise, Micron's headquarters and the epicenter of our innovation for over 40 years."
The new facility comes after Micron warned that it wouldn't meet revenue projections as memory demand fell faster than expected.
It said that there will be significant sequential declines in revenue and margins. Speaking to Bloomberg Television, Micron CEO Sanjay Mehrotra said: "Compared to our last earnings call, we see further weakening in demand because of adjustments broadening outside of just consumers to other parts of the market including data centers, industrial and automotive."
More in IT Hardware & Semiconductors
More in Construction & Site Selection