Microsoft will acquire virtualized mobile network company Affirmed Networks as it eyes the burgeoning 5G market.
Affirmed counts more than 100 carriers as customers, including Vodafone, Orange, Telus, AT&T, and SoftBank.
Terms of the deal were not disclosed. Affirmed has raised more than $150 million, including a $38 million round in February, and employs more than 500 people.
The 5G land grab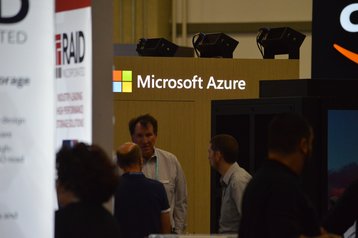 "We believe that software can play an important role in helping advance 5G and deliver new network solutions that offer step-change advancements in speed, cost and security," corporate VP of Azure Networking, Yousef Khalidi, said.
"There is a significant opportunity for both incumbents and new players across the industry to innovate, collaborate and create new markets, serving the networking and Edge computing needs of our mutual customers."
Just a day before the acquisition was announced, Affirmed appointed Anand Krishnamurthy as its new CEO and president. "We have created a model for mobile networks of the future that is open, cloud-native and capable of being web-scale, all at 70 percent of the cost of traditional networks," Krishnamurthy said in a blog post announcing the company's sale.
"Upon the close of this transaction, Affirmed Networks, the company that we built from the ground-up to become an industry-transforming leader in virtualization and 5G, will become part of Microsoft."
The acquisition comes just a few weeks after rival Google Cloud launched Anthos for Telecom, and the company said that it would partner with AT&T to test a portfolio of 5G Edge computing solutions. AT&T is also a major Azure customer.