Microsoft has announced plans to establish its first data center region in Malaysia, with AWS and Google reportedly set to follow.
The new facility will be in the Greater Kuala Lumpur area and says Petroliam Nasional Berhad (PETRONAS) and Celcom Axiata Berhad will be customers once it opens, the date of which was not disclosed.
"We highly applaud Microsoft's plans to establish its first data center region in Malaysia, providing access to secure, scalable, highly available, resilient and sustainable cloud services for the government, and across multiple industry verticals," said Idham Nawawi, chief executive officer of Celcom Axiata Berhad. "As the anchor telco tenant, we look forward to bringing the benefit of this data center to our customers and partners."
Register now for our upcoming virtual conference on data center energy integration: DCD>Grid Scale
Microsoft comes to Malaysia, other reportedly due to follow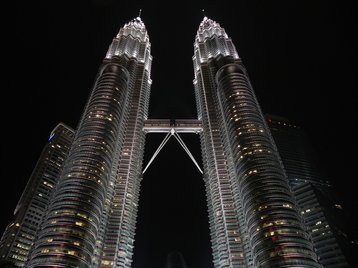 The company will invest $1 billion over the next five years in Malaysia as part of its "Bersama Malaysia" initiative. The company also plans to provide digital skills additional one million Malaysians by end of 2023 and help form the 'MyDigital Alliance Leadership Council' to collaborate on cloud-first and digital-native policy recommendations.
"As we cement the Microsoft partnership today, I hope this is just the first green shoots of a broader meadow of investments in Malaysia, for Microsoft and other data players," said YAB Tan Sri Muhyiddin Yassin, Prime Minister of Malaysia.
"This significant investment from Microsoft further fortifies Malaysia's position as a potential regional data hub and we stand ever ready to welcome more such partners as we work with our stakeholders to continually improve Malaysia's value proposition in this big data space."
Microsoft and local partner Enfrasys Solutions have been appointed by the Malaysian Administrative Modernisation and Management Planning Unit (MAMPU) to provide cloud services to the Malaysian public sector agencies through 2023.
"With over 200 employees and 2,000 partners in the country, we will continue to support a digitally-enabled government, empower businesses to build resilience digitally, and bridge the digital opportunities for Malaysians," said K Raman, Managing Director of Microsoft Malaysia.
Reuters reports that Microsoft, Google, Amazon, and state telecoms firm Telekom Malaysia have been selected to build and manage hyperscale data centers and provide cloud services in the country. Google hasn't made any announcement around data centers in the country, and AWS currently only has an Edge facility in Kuala Lumpur. TM announced last week it was expanding its 400,000 sq ft Klang Valley Core Data Centre (KVDC) in Cyberjaya.