Microsoft is behind a 250,000 sq ft (23,000 sq m) data center development in Fulton County, Georgia.
Last month, county officials struck a deal with an unnamed data center operator to offer $14.5m in tax breaks over the next decade. Fulton County documents now reveal that Microsoft is behind the proposed campus at Palmetto, near Atlanta, Georgia.
It was bound to get out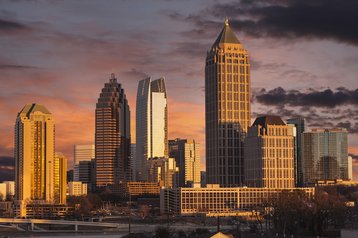 The company is reportedly scouting sites for a second identical campus in the Greater Atlanta market and Fulton is one of the counties scrambling to attract the company.
Officials from the Development Authority of Fulton County (DAFC) authorized a $420m bond resolution to support Microsoft's land acquisition, construction, and equipping of the data center.
Nicknamed "Project Fulton," the DAFC identified Microsoft as the data center operator it was attempting to coax in its bond resolution document. The DAFC adopted the resolution on October 27 and the data center will be a 250,000 sq ft (23,000 sq m) site about 15 miles south of Hartsfield-Jackson Airport, and the description describes the location as a 1,500-acre property located just off Route 85 in the town of Palmetto.
The project is expected to create 300 to 1,000 temporary construction jobs, and 20 to 50 permanent positions, leading to an expected economic impact of $643m over 10 years. The DAFC also authorized a second $420m bond resolution for any potential "Project Fulton II."
According to CBRE, Georgia is the fifth most active location for new data center construction in the US in 2019. Although growing, the Atlanta data center market still trails behind more established markets like Silicon Valley, Dallas, Phoenix, and Northern Virginia.