As part of its wider job cuts, Microsoft has laid off a number of staff involved with the metaverse, virtual, and mixed reality.
Microsoft plans to sunset the social VR platform AltspaceVR, which it acquired in 2017, and has laid off a large number of the staff behind it. Some aspects will move to the more work-focused platform Mesh.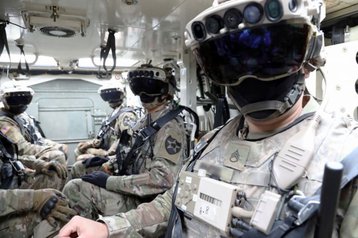 The entire team behind the open source Mixed Reality Tool Kit were laid off, putting the future of the tool in doubt. It helped VR integrations with the Unity engine, and developers took to social media to say how it was critical to their metaverse developments.
Microsoft also laid off staff working on its HoloLens mixed reality headset, after a number of cuts in 2022. Congress stopped a $400 million HoloLens purchase by the US Army after tests made soldiers nauseous.
"As a company, Microsoft is committed to bringing the physical and digital together in an open, accessible, and secure metaverse," Microsoft said in a statement.
"What we've learned from AltspaceVR helped set a foundation for our shift to Microsoft Mesh to become a platform that offers the widest opportunity to all involved, including creators, partners, and customers."