Microsoft has increased its overall revenue in the fourth quarter of the fiscal 2017, fueled by the rapid uptake of cloud-based products and services.
According to the company, the revenue for the quarter stood at $24.7 billion on a non-GAAP basis, and net income at $7.0 billion – ahead of analyst expectations at Thompson Reuters.
As part of this number, revenue from the Intelligent Cloud unit rose by 11 percent since the previous quarter. This means Microsoft's commercial cloud annualized revenue run rate now exceeds $18.9 billion – just shy of its $20 billion target.
Cloud forever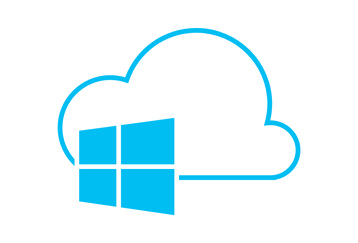 In 2014, under the leadership of Satya Nadella, Microsoft pivoted from its traditional software business towards a 'mobile first, cloud first' approach.
The mobile part of the plan hasn't really worked out, and could be seen as contributing to the eventual fall of Nokia's smartphone business. Support for Windows 8 on handsets was officially ended in July, and during the earnings call, revenue from mobile devices was described as "immaterial."
Cloud, on the other hand, has proven to be a wise investment: a total of 36 regions – each consisting of several data centers - now offer Microsoft Azure services, and the company is extending its reach with the upcoming launch of the Azure Stack in September.
"Innovation across our cloud platforms drove strong results this quarter," Nadella said. "Customers are looking to Microsoft and our thriving partner ecosystem to accelerate their own digital transformations and to unlock new opportunity in this era of intelligent cloud and intelligent edge."
Another division to perform well in the past quarter was Productivity and Business Processes. The business unit responsible for Office365 and LinkedIn increased it revenue by 21 percent to $8.4 billion. Meanwhile, More Personal Computing category – which includes Windows, Surface hardware, search services and gaming - suffered a 2 percent drop in quarterly revenue.
The quarter saw Microsoft return $4.6 billion to shareholders in the form of share repurchases and dividends.