Microsoft's chief legal officer, Brad Smith, has cautioned that Australia's recently passed encrypted data bill has left foreign companies and governments feeling "no longer comfortable" sending their data to the country.
Speaking at a Committee for Economic Development of Australia event in Canberra, Smith urged greater clarification on what the Assistance and Access Bill meant for businesses - with the bill, which passed on the final parliamentary sitting day of 2018, giving security agencies powers to access encrypted data of suspects.
That's not how encryption works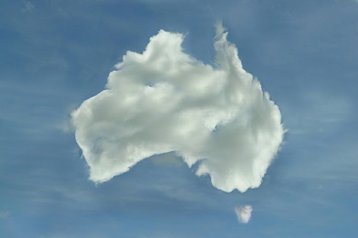 Smith, The Sydney Morning Herald reports, said that Australia had "emerged as a country where people and companies and even governments in many other countries were comfortable storing their data," but after the law's passage, "when I travel to other countries, I hear companies and governments say we are no longer comfortable putting our data in Australia and so they are asking us to build our data centers in other countries and we will have to sort through those issues."
He added: "The big concern you hear most often is that it would create a backdoor to undermine technology in a fundamentally important way."
The bill does protect companies from introducing a "systemic weakness" to their platforms, but the phrasing is unclear and has left businesses unsure how to interpret it. Smith called for clarification that would "put the minds of other like-minded governments at ease."
Others in the business of technology have been less polite - co-founder of Australian enterprise software company Atlassian, Scott Farquhar, said at the Safe Encryption Australian forum: "The law has created uncertainty for our staff and our customers, it places the tech industry in a chokehold."
He added, The Guardian reports, that the industry recognized "the government's duty to keep Australians safe. [But] there are ways to do that without casting a wide net and jeopardizing the whole tech community."
Eddie Sheehy, a tech investor and former chief executive of the cybersecurity vendor Nuix, said that the law had the "capacity to turn many Australian companies into Huawei."
The opposition party, which voted for the bill, has also criticized it. Labor note that they were given assurances that the Coalition government would support amendments consistent with a bipartisan security committee report, but have so far been ignored.
Labor's spokesperson on the digital economy, Ed Husic, expressed regret for helping pass the bill, saying that national security agencies had urged its passage. "I wish I could go back in time and alter things: I can't." With a federal election this May, vying parties are careful to not be painted as soft on terror.
Labor also said that it would refer the act to another inquiry to assess its economic impact.
An independent review for the intelligence and security's committee is set to report back by March 2020, to examine whether the bill contains adequate safeguards for the rights of individuals, is proportionate to the national security threat and whether it remains necessary.