Microsoft plans to open a data center region in Sweden in 2021.
The company began building a data center near Malmö back in 2019, following land purchases in Gävle and Sandviken.
Coming next year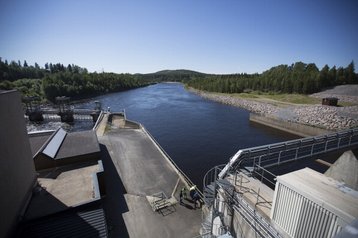 "Building on Microsoft's 35-year history in Sweden and strong partnerships across the energy, manufacturing and retail sectors, we are looking forward to delivering the Microsoft Cloud from this new data center region in 2021," said Jean-Philippe Courtois, EVP and president, Microsoft global sales, marketing, and operations.
The company will also train 150,000 Swedish citizens in Microsoft-friendly digital skills, and has gifted the local communities of Gävle, Sandviken, and Staffanstorp with Microsoft hardware, ahead of data centers being launched near each city.
Last year, Microsoft also signed a deal with local utility provider Vattenfall to power the facilities with 100 percent renewable energy and work on achieving zero-waste for the data centers' operations. It will use Vattenfall 24x7, which measures hourly energy consumption for renewable energy matching.
"Microsoft has an ambitious global goal to use 100 percent renewable energy in its data centers, buildings, and campuses by 2025," said Andreas Regnell, SVP of strategic development at Vattenfall.
"Vattenfall aims to enable fossil-free living in one generation, and we are proud to support this goal, with Microsoft as the first hyperscale cloud provider to use the Vattenfall 24/7 matching solution to measure hourly energy consumption for renewable energy matching. In this way, Microsoft is able to translate sourcing of renewable energy into a positive climate impact by providing information on the source of energy not just on a monthly or yearly basis, but on an hourly basis."
Swedish companies H&M Group, Sandvik Coromant, and Accenture Sweden all "expressed their intent" to use the new region when it goes live.