Microsoft plans to become a zero-waste company by 2030.
As part of the effort to reduce waste from its direct operations, the company will build recycling centers on its data center campuses that aim to find new uses for old servers.
Waste not want not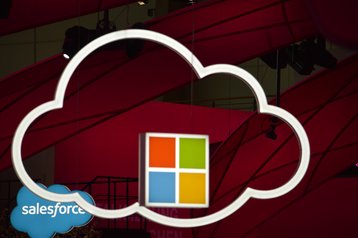 With more than three million servers and related hardware across 160 data centers, the company already has a huge IT footprint - but this is expected to grow over the next decade as more businesses shift to the cloud.
"Today, these servers have an average lifespan of five years and contribute to the world's growing e-waste problem," company president Brad Smith said in a blog post.
"To reduce this waste, we plan to repurpose and recycle these devices through new Microsoft Circular Centers, which will be located first on our new major data center campuses or regions, and eventually added to existing ones."
The company said it will 'use machine learning' to process servers and hardware that will be decommissioned, helping sort which pieces can be reused and repurposed by Microsoft, its customers, or sold.
So far, Microsoft has piloted a single Circular Center in Amsterdam, which it claims reduced costs, improved parts availability, and minimized downtime. By 2025, it expects to increase the reuse of servers and components by 'up to' 90 percent.
The plan joins several other laudable initiatives at the $1.6 trillion company, including a water replenishment strategy to replace what its data centers consume in water-stressed regions by 2030, and tests with hydrogen to get it off of diesel generators by that same year.
It's all part of a much broader plan to be carbon negative by 2030, and to remove all the carbon it has emitted since its founding in 1975 by 2050.
But such plans, while potentially marginally increasing costs in the short term, are not ones that challenge its core business model. On that, it appears less forward-thinking. The company's cloud division is actively pursuing major oil contracts, expressly pitching its AI tools as helping improve fossil fuel extraction efforts.
BP, Shell, Eni, Petrofac, ExxonMobil, Chevron, Oilfield Solutions, and Volga Gas are counted among Azure's customers. A Greenpeace analysis earlier this year noted that "Microsoft can never truly achieve its recently announced 'Carbon Negative' goal while continuing to aid the oil and gas sector with exploration and production."
The group calculated that Microsoft's contract with ExxonMobil alone "could lead to emissions greater than 20 percent of Microsoft's annual carbon footprint."
Last month, controversial fracking giant Halliburton announced it would close its data centers and move fully to Microsoft Azure.