Microsoft has signed a deal to procure energy certificates from a wind farm in Australia.
AGL Energy this month announced a 15-year renewable energy certificate agreement with Microsoft that will see the technology firm receive renewable energy certificates from the Rye Park wind farm project in New South Wales, under AGL's recent Power Purchase Agreement (PPA) with Tilt Renewables.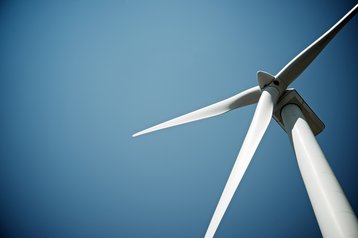 Microsoft ANZ managing director, Steven Worrall, said: "We really appreciate the strong collaboration with AGL to increase our procurement of renewable energy certificates in Australia. Beyond this contract, we will continue to look for new opportunities to support the transition of the electricity grid in Australia to renewable energy sources and reduce the emissions associated with our operations."
The agreement follows AGL's PPA with Tilt Renewables in June 2023 to offtake electricity and environmental products generated from the Rye Park Wind Farm. The 15-year agreement with Tilt provides AGL with an offtake of 45 percent – around 178MW – of the output of Rye Park.
AGL COO, Markus Brokhof, said: "Supply agreements for renewable energy certificates can help to increase the viability of new renewable energy projects by providing the projects with an additional revenue stream."
AGL supplies energy and telecommunications services across Australia and is the country's largest energy generator. Most of its energy portfolio is coal & gas-powered, with growing investments in renewable technology.
Microsoft currently operates three Australian Azure cloud regions in New South Wales, Victoria, and Canberra; the first two regions opened in 2014, the latter in 2018.
The company is developing a new campus in Sydney, but recently dropped plans for another facility elsewhere in the city.
Powering Australian Renewables (PowAR) – an Australian infrastructure investment fund owned by QIC and Australian sovereign wealth fund the Future Fund, and associated with AGL – acquired Tilt in 2021 alongside Mercury NZ, with AGL taking part. PowAR has since been renamed to Tilt.
Rye Park Wind Farm, north of Yass, has been under construction since December 2021. The wind farm is expected to be fully operational in mid-2024, at which point it will have a total capacity of 396MW.
2023 has seen Microsoft sign PPAs and energy deals with AES in Brazil, Constellation Energy in Virginia, Powerex in Washington, and Contact Energy in New Zealand.
The company has also signed multiple carbon capture deals and a tentative PPA with a nuclear fusion company.