Microsoft's upcoming data center campuses in El Mirage and Goodyear, Arizona, will be powered by 100 percent renewable energy.
The cloud company is partnering with First Solar, utilizing its 150MW Sun Streams 2 photovoltaic solar plant.
The new campuses will also deliver 100 permanent jobs to the area.
Azure in Arizona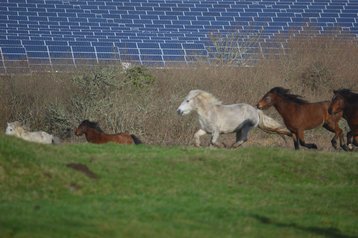 "We've made a series of commitments to increase the amount of renewable energy that power our data centers reaching the 50 percent mark in 2019 and we'll hit the 60 percent mark this year, both well ahead of schedule," Brian Janous, GM of energy & sustainability at Microsoft, said in a blog post.
"As we work toward our next goal of hitting 70 percent by 2023 - on our way to powering our data centers with 100 percent renewable energy - we're continuing to expand our global cloud infrastructure with our sustainability goals in mind."
While the rest of Azure's infrastructure a still powered by a mix of renewable and non-renewable sources, the Arizona sites will rely on just renewable energy - via the Power Purchase Agreement.
"We're committed to zero waste-certified operations for these new data centers which means a minimum of 90 percent of waste will be diverted away from landfills through reduction, reuse and recycling efforts," Janous said.
The company also plans to use zero water for cooling for more than half the year, relying on outside air cooling when temperatures are below 85°F (29.4°C). Beyond that, it will use an evaporative cooling system.
The company said that it will invest in a water conservation project that helps sustain levels in Lake Mead and will help prevent shortages in Arizona. Beyond that, Microsoft aims balance what its operations consume in water-stressed regions by 2030.