OpenStack integrator Mirantis has added network templates, a Distributed Virtual Router (DVR)and application container support in the seventh release of its take on the open source cloud platform.
And yet, the company says the actual focus of isn't on new features, but enhancements to stability and resilience, to make it more attractive to large enterprise clients.
Mirantis has also extended the support period of the distribution from two years to three, helping customers remain confident in their investment.
At the same time, the company has announced that its CEO and co-founder Adrian Ionel is leaving to launch a new venture, and will be replaced by current chairman Alex Freeland.
Needs of business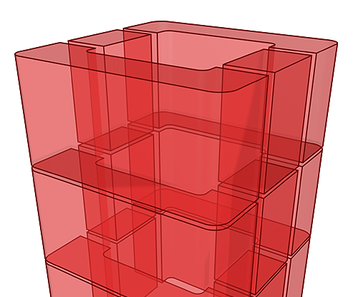 Mirantis deals in 'pure-play' OpenStack, which means its distributions lack the bells and whistles added by some software vendors. The start-up is one of the top contributors to the open source cloud project, and has recently received $100 million in a Series C investment round, led by Intel Capital.
According to data on StackAnalytics, Mirantis has fixed more bugs in OpenStack Kilo - version 11, released at the end of April - than any other vendor. It's own product based on Kilo features a number of stability enhancements, and aims to build confidence in OpenStack as a whole.
"Early OpenStack releases were all about more features fast, as it was important to gain minimum feature parity to VMware, Microsoft and other cloud solution providers," said Boris Renski, Mirantis CMO and co-founder.
"Today the feature parity gap is largely closed with enterprises such as AT&T, Symantec, Walmart and many other Global 2000 enterprises running OpenStack at massive scale. The development priorities for OpenStack in both the community and at Mirantis have shifted from feature racing to stability at scale and day two operations."
Besides being hard-as-nails, Mirantis OpenStack 7.0 extends integration with container platforms, including Cloud Foundry and Kubernetes, and adds the ability to deploy multiple Hadoop or Spark clusters in parallel.
There are also improvements to Fuel - automatic OpenStack configuration tool - with deployment plug-ins now able to define new node roles and reserve virtual IP addresses.