MC Digital Realty, a data center joint venture between Mitsubishi and Digital Realty, has launched a new facility in Osaka, Japan.
The company announced this week it has opened KIX13, the fourth data center in its Osaka 'KIX Campus'.
MC Digital Realty is a 50/50 joint venture between Mitsubishi Corporation and Digital Realty. The company has a 23,000 sqm (247,500 sq ft) campus of carrier-neutral data centers in Osaka which, with the latest addition, offers over 70MW of capacity and brings the campus close to MC Digital Realty's goal of a 74MW total capacity.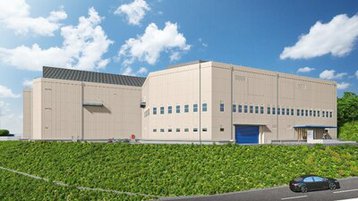 KIX13 alone has 21MW of capacity across a three-story building which has been reinforced with seismic isolation systems to protect it against earthquakes. The data centers on the Osaka campus offer colocation services for enterprises and hyperscale cloud companies.
"We have been working to create a next-generation interconnection platform that goes beyond the "traditional" data center business to create new business opportunities and value-added services for our customers," said Bampo Tezuka, representative director and CEO of MC Digital Realty.
"Our Osaka campus offers flexible scalability, robust power supply capacity suitable for high load servers and stringent security compliant with international standards. Along with colocation services for enterprises offered within the same campus, we strive to further extend Digital Realty's PlatformDigital to offer our customers the global data center platform to support their digital transformation needs."
The two companies formed the joint venture in 2017 in a $1.8bn partnership. Digital Realty's existing data center in Saito, Osaka, and Mitsubishi's Mitako facility in Tokyo were transferred to the JV. The JV now operates nine data centers in Tokyo and Osaka.
MCDR opened the first data center in the Kansai region, the 8MW KIX10 (also known as Digital Osaka 1) in Osaka in 2017, followed by the 25MW KIX11 facility in 2019. A third facility opened in 2021 alongside a new data center in Tokyo.
In the last two months, Osaka has seen ESR commence construction on a 19.2MW data center and Optage announce plans to build a 14-story carrier-neutral data center which is planned to open in January 2026.