Engineering services and solutions company MN Holdings Bhd has teamed up with China's Shanghai DC-Science Co Ltd to build a data center in Malaysia.
The facility will be hosted in Johor and have an estimated value of $600m. While unspecified, it is likely a colocation data center.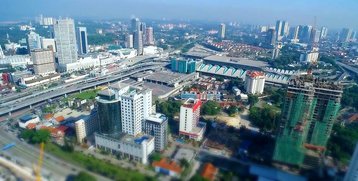 The site will span 20 acres at the Sedenak Tech Park, Johor, and is expected to have a total capacity of 120MW at full build-out across 12,000 racks. Construction will begin this year, with operations commencing in 2024.
According to the companies, this project is part of a series of foreign investments in Malaysia which have been secured in conjunction with Prime Minister Datuk Seri Anwar Ibrahim's visit to China at the start of the month.
The two companies signed a Memorandum of Understanding (MoU) on April 1 which will see MN Holdings becoming the Malaysian partner for DC-Science.
"This development reaffirms Malaysia's position as an investment destination, and will be a boost for local talents supporting the booming data center industry," said MN Holdings managing director Loy Siong Hay.
"We also believe that with the collaboration with DC-Science, we will able to further strengthen our technical know-how on construction and engineering of a data center," he added.
The project will be DC-Science's first data center in Malaysia, though the company claims to have established 300 across China. On LinkedIn, the company describes itself as "Together with its two owned subsidiaries namely Bluebodi and Qnet, DCS is increasingly acknowledged as the one-stop provider for Colocation, Peering, Managed IT, data center management, and solutions."
However, the company's website link and that of Bluebodi are seemingly broken, and little other information is available online.
Conglomerates J Corp and Mitsui, Bridge DC, and Yondr have or are planning developments in Sedenak.
Last month, Amazon Web Services announced it was creating a cloud region in Malaysia, and will invest $6 billion by 2037 in the country.