Contractor Mortenson Construction has fired a worker who admitted to leaving a noose at the site of a Meta/Facebook data center in Eagle Mountain, Utah.
Mortenson offered a $100,000 reward for information identifying the person responsible.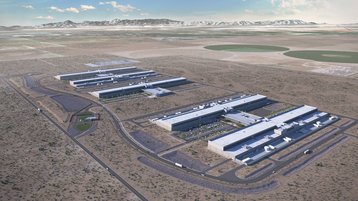 The worker left a yellow rope with about six coils wrapped around it.
"This individual voluntarily came forward and is remorseful for what occurred," Mortenson said in a statement. "In accordance with our policies, the individual's employment was terminated."
Should the worker be prosecuted, they could face up to a year in prison.
The incident is one of several to occur at data center construction sites in the US, including a different noose being discovered at Meta's Altoona site on the anniversary of the end of slavery in the United States back in 2020.
Last November, employees twice found racist graffiti at the Eagle Mountain construction site. The second time, workers found "Kill a n***** day 11/29" scrawled on construction toilets.
Mortenson, which had a $50,000 reward for that incident, shut down construction for workforce training. It, and Meta, said that they would implement additional security to ensure the safety and well-being of those on-site.
The year before, contractor Turner Construction shut down a Facebook data center project in Ohio due to racist graffiti. During the same period, a racist song was played over the radio at a nearby Microsoft data center construction site.
Outside of data centers, nooses were found at a North Carolina construction site for Johnson & Johnson Covid-19 vaccines. Last year, several nooses were found at the jobsite of an Amazon fulfillment center in Connecticut.