South African communications company MTN has opened a 1.33 billion Kenyan shilling ($12.9 million) data center in Nairobi, Kenya.
Designed to Tier III standards, the facility is targeted at small and medium sized enterprises, and offers MTN's cloud service.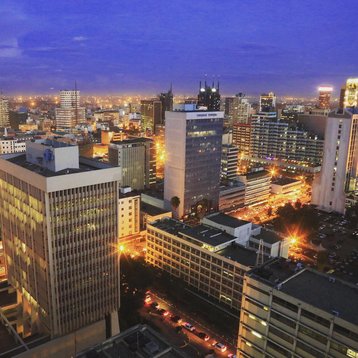 Kenyan expansion
"The state-of-the-art center that we have just launched will be very instrumental in the country," MTN Business Kenya's managing director Kennedy Chinganya told Capital Business.
"As such, companies will no longer need to store their own data as it can be very tedious. That is where we come in."
He added: "We have established this center using the most rigorous engineered IP networks, in order to meet the business needs of our customers."
MTN's 48th data center - after facilities in countries like South Africa, Rwanda, and the Ivory Coast - the Nairobi data center joins several others in Kenya.
Kenya Data Networks has long operated a data center in the country, as has Liquid Telecom, while Icolo.io began constructing a Nairobi facility late last year to compliment its Mobasa site.
In May 2016, BroadGroup's Data Center Africa report highlighted Kenya, Nigeria, Egypt and South Africa as leaders in the development of regional data centers, and said that demand on the continent was rising rapidly.