MTN Ghana could be about to lose 5.7 million of its subscribers as the operator aims to comply with new regulators over biometric regulation.
New legislation introduced last year in the country has made it mandatory for mobile users to link their accounts with their Ghana Card ID. The legislation has been implemented to combat fraud and increase accountability.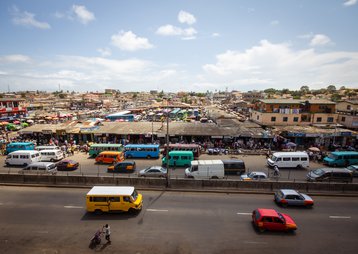 In a statement, MTN said that of its 22.1 million customers, 5.7 million haven't completed the bio-capture phase that is necessary to stay connected to the network's new legislation rules.
If that is the case then from today these users will be cut off from MTN's network. An update is expected from the operator tomorrow.
MTN Ghana is an important part of MTN Group's overall mobile business in Africa, with the operator accounting for around 10 percent of its total revenue, behind only Nigeria and South Africa.
The operator has also said that all deactivated SIM cards can be reactivated within six months from today (December 1), by completing the bio-capture process.
A similar loss of subscribers happened for MTN Nigeria last year, with the operator losing 7.5 million of its subscribers, around 10 percent of its customer base, as part of the country's updated SIM card regulations.