MTN Congo has officially launched its pilot-phase 5G network in the Republic of the Congo.
The telco launched the network on October 28, becoming the first operator in the country to launch a 5G pilot scheme.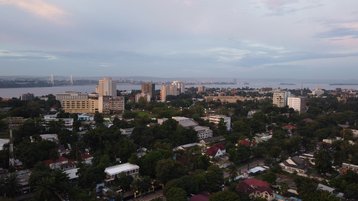 Local media outlet Agence Ecofin reported that the 5G services will soon be available to customers.
During a launch event, the country's telecoms minister Leon Juste Ibombo revealed that 5G tests had produced data speeds exceeding 10Gbps, and will enable the operator to prepare for the launch of commercial 5G services in the country.
Ibombo added that the government "will hasten to offer operators in the sector a technologically neutral license to establish and operate a terrestrial cellular mobile network open to the public, for the provision of electronic communication services."
Elsewhere in Africa, MTN Nigeria launched 5G services in the country in September. The operator, which is part of the wider MTN Group, launched 5G commercial services across some areas of Lagos, the former capital of the country.
MTN Nigeria has been supported by Swedish vendor Ericsson, with Ericsson providing its 5G radio access network and NSA (non-standalone) packet core to support the 5G services. It's not known what vendor partners MTN Congo is working with.