Berlin-based start-up Gigs has secured $20 million in investment from several big-name investors including Google's early-stage venture capital arm Gradient Ventures.
The company, which provides custom plans on any network and describes itself as a telecoms-as-a-service platform, also has the backing of Uber's CEO Dara Khosrowshahi.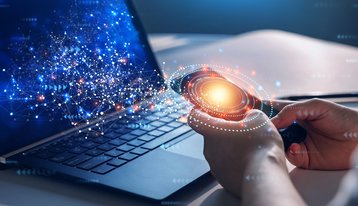 The company was founded in 2020, and allows any business to sell mobile subscription plans, which can also be customized to that business' particular use case.
It was co-founded by Hermann Frank, and Dennis Bauer, who describe the company as offering 'a stripe for phone plans'.
Gigs provide all the telecom operators' APIs (application programming interfaces) into a single easy-to-access layer, which makes it cheaper for businesses to gain entry.
The company offers both traditional SIM cards, and eSIMs, which is likely where the future is headed, with Apple's latest iPhone series coming without a physical SIM card slot.
"Telecom operators have failed to make their services easily available to technology-enabled businesses and remain a closed system," said Bauer. "We are pursuing a once-in-a-decade opportunity to modernize an industry that has to date failed to adapt to the needs of modern, technology-enabled platforms.
"Before Gigs, companies interested in offering phone plans would have to spend months negotiating contracts with telecom providers, committing millions of dollars in spend, integrating with their networks, and building software to offer and manage subscriptions to their users. This barrier proved insurmountable for most businesses, stifling innovation at a moment when connectivity is more important than ever."
Other participants of the $20m investment include YC Continuity, Crane Venture Partners, Speedinvest, BoxGroup, Tony Xu (co-founder & CEO of DoorDash), Fidji Simo (CEO of Instacart), Hanno Renner (co-founder & CEO of Personio), Max Tayenthal (co-Founder & co-CEO of N26) and many others.
Prior to the $20m Series A round, Gigs also received $4m in funding via a convertible loan.