Huawei launched its Eco series antennas during Mobile World Congress, with the products focused on driving green 5G networks.
The Chinese vendor says its new Eco series reduce site power consumption, improves network energy efficiency, saves Opex, and reduces carbon emissions.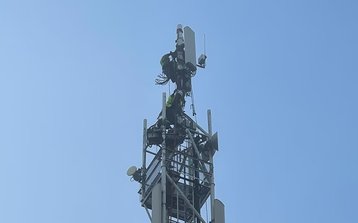 The antennas have been designed to help operators build greener, more high-performance 5G networks without the need for more energy.
These antennas come with full-band signal direct injection feeding (SDIF) and Meta Lens, which are claimed to boost energy efficiency.
Huawei notes that its Eco series antennas were tested on a European network, although did not specify a country or operator, but did say that the product enabled operators to reduce site energy consumption by 15 percent.
Eric Zhao, president of Huawei Antenna BU, said: "For operators, building green networks to save energy and reduce carbon emissions is a global priority. As antennas play a dominant role in wireless networks, operators demand even higher antenna energy efficiency. Huawei will continue to innovate in this area, helping operators build high-performance, green 5G networks and promoting the industry's sustainable development."
During MWC, Huawei also outlined its cloud push, again pushing its vision for what it labels '5.5G,' signing a strategic MoU with UAE telecoms company Du focusing on the development of this.
The partnership will see the vendor work with the operator to focus on areas including ELAA-MM (Extremely Large Antenna Array Massive MIMO) and Passive IoT, while also exploring potential Metaverse applications.