The Mobile World Congress (MWC), due to take in Barcelona in a little over two weeks, has been canceled by its organizer the GSMA, after major sponsors pulled out due to fears of the new coronavirus, now known as covid-19.
The show, which normally draws around 100,000 people, had become "impossible" to put on after big names including Amazon, BT, Cisco, Deutsche Telekom, Facebook, Ericsson, Intel, LG, Nvidia Orange, Sony, and Vodafone pulled out, the GSMA said. The group expressed sympathy with all those around the world affected by the virus, and promised to return to Barcelona for MWC 2021.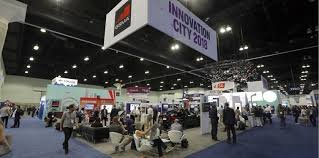 Impossible
"With due regard to the safe and healthy environment in Barcelona and the host country today, the GSMA has canceled MWC Barcelona 2020 because the global concern regarding the coronavirus outbreak, travel concern and other circumstances, make it impossible for the GSMA to hold the event," said the statement, from GSMA CEO John Hoffman.
This year's show, planned for 24-27 February, would have been the 15th since the show moved to Barcelona in 2006, having previously operated in Nice, under the brands 3GSM World Congress, and GSM World Congress.
GSMA is understood to have been talking with the Spanish government, hoping the authorities would declare a public health emergency which would have allowed GSMA to claim for losses under insurance. MWC makes nearly €500 million ($543m) for the city of Barcelona, which wanted the event to continue with stringent safety measurements.
When negotiations apparently hit a roadblock, further cancellations forced the GSMA's hand.
"The Host City Parties respect and understand this decision," said Hoffman. "The GSMA and the Host City Parties will continue to be working in unison and supporting each other for MWC Barcelona 2021 and future editions."
Originally an event for handset makers and network operators, MWC has evolved to include a showcase for infrastructure, as developments such as 5G have an increasing impact on the data capabilities of the supporting infrastructure. Technology such as modular data centers and power supplies have become a regular part of the exhibits there.
Nearly 60,000 people have been diagnosed with the covid-19 virus so far, with around 1,400 deaths - although it may be higher, as data is limited. The vast majority of cases are still in China.