A parliamentary committee heard claims of subcontractor mistreatment in the build out of Australia's national broadband network.
State-owned NBN Co denied some of the allegations and tried to rebuff calls for further investigations, which came after a number of nationwide protests and strikes.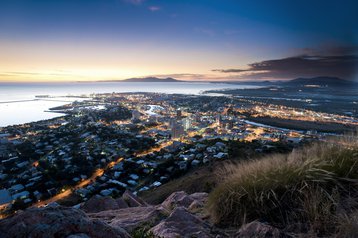 NBN subcontractors previously complained about poor pay and conditions, some of which NBN Co blamed on a scheduling system that became overloaded.
The complaints, and protests involving hundreds of subcontractors, lead to an extra $75-per-job payment and a KPMG 'independent' audit of subcontractor payments, paid for by NBN. The report is expected to be completed in Q1 2022.
During the same period, the taxpayer-funded company gave out tens of millions in executive bonuses.
Despite the growing public attention, and $75 bonus, subcontractors claim that working conditions are still "worsening." The Communications, Electrical and Plumbing Union of Australia (CEPU) made a submission to the parliamentary select committee on job security.
"When I started working on the NBN in 2010, it was a decent income. Now it's not even a living wage," one member said in the submission. The union claims NBN and its delivery partners have been cutting costs without considering safety, security and service delivery.
It adds that there is increased job complexity due to the multi-technology mix, but that that complexity is matched by insufficient rates of pay, increased costs for sub-contractors, inappropriate and unethical contracting practices, inequitable distribution of work, and a lack of oversight and responsibility by NBN Co.
"It is evident from the reports received from CEPU members that the shift to a cheaper model for the NBN, with a mix of different technologies and an increased amount of remediation work to be done on deteriorating copper and other older infrastructure, has resulted in poorer outcomes for workers on the project," the submission read.
"At the same time, a government focus on the 'on budget' costs of the NBN, and the management imperative to reduce those costs in order to meet shareholder expectations, has arguably resulted in NBN Co turning a blind eye to unethical and illegal practices used by delivery partners to keep subcontracting costs down."
The union also said that the NBN has made use of inexperienced technicians, impacting the quality of the network, and exploiting non-English speakers.
CEPU national secretary claimed that he had been told tobacco and cocaine were offered as incentives to award NBN work to particular subcontractors. "I've passed this on, I've told the individuals it is a matter for the police," he said.
"A project that was to be a source of pride has developed to hide a sinister underbelly of mistreatment and malfeasance that should be a source of shame."
NBN Co's chief executive Stephen Rue told the committee that the company was trying to improve its scheduling system to give subcontractors more work in a day and better allocate jobs based on travel time.
But, he said, it was "a complex environment."
He added: "On a daily basis we need skills like traffic control, safety inspections, drillers, trench diggers, fiber splicers, cable haulers, copper mediation and machinery, operators, and excavation crews. Many of these skills are in high demand, and are transferable across sectors.
"The competition is healthy for the contracting ecosystem."