Singtel, SubPartners, and Telstra are building a new international submarine cable to connect Perth, Australia and Singapore.
Called APX-West, the cable will span more than 4,500km and consist of two fiber pairs with a minimum design capacity of 10 Tbps for each pair, according to information from the companies. Construction will begin by end-July 2016, and is scheduled to be completed in 2018.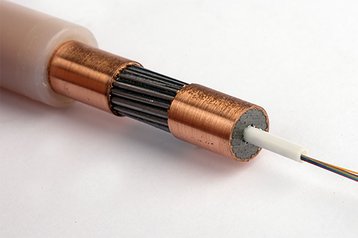 Perth to Singapore
According to information available on SubPartner's website, APX-West will terminate in NextDC P1 in Perth, as well as in Jakarta, Indonesia and Singapore. The rationale behind the consortium cable is that all parties will gain full access to their respective cable strands, but at a fraction the cost of private cable ownership, according to Bevan Slattery, the founder and CEO of SubPartners.
"The current data bridge between Singapore and Perth is carried by the SEA-ME-WE 3 cable," said Ooi Seng Keat, vice president of carrier services, Group Enterprise at Singtel. "The APX-West cable will be a new data superhighway to expand data connectivity and capacity between Singapore and Australia, providing network redundancy and the lowest latency from Australia to Southeast Asia, the Middle East and Europe."
"As consumers and businesses continue to embrace online products and services, such as video streaming and cloud, the demand for international connectivity continues to rise, creating a strong case for building this new cable," said Darrin Webb, the executive director, International Operations and Services at Telstra.
SEA-ME-WE 3 is currently the sole subsea cable serving Perth from overseas, and the completion of APX-West will significantly increase the capacity and reliability of the Internet there. There are alternative network paths through Syndey to Hong Kong, but these introduces increased latency due to the circuitous route.
Meanwhile, SEA-ME-WE 3 had been struck by a couple of connectivity woes in the Singapore to Australia segment over the last two years. A cable fault in the section between Singapore and Indonesia caused slow Internet access for some users in 2014, and it was hit by fresh damage again late in 2015.