US IT firm New York Internet (NYI) has taken over Equinix's former space at the 60 Hudson Street carrier hotel in New York City.
The infrastructure and managed services provider has expanded its 60 Hudson Street operations through the addition of space formerly occupied by Equinix.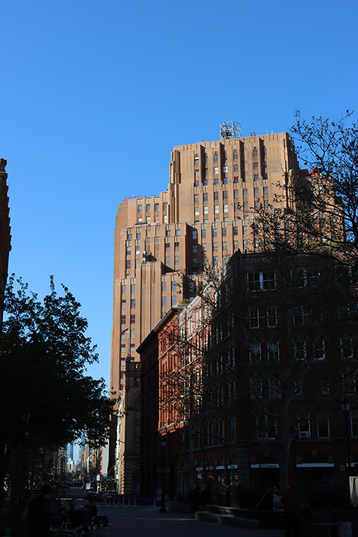 The expansion is the result of a joint venture with QTD Systems, which acquired the Equinix space in a transaction that closed on August 1, 2022.
Equinix announced it was exiting a number of leased data centers in US, including its NY8 facility at 60 Hudson, in May 2021 with plans to migrate customers to its other nearby facilities. Equinix's lease at the site – where it offered around 10,073 sq ft (936 sqm) of colocation space – was due to end in September 2022. Reports of NYI taking over the space surfaced in May 2022.
At the time the company said the leased properties were in facilities that "may not meet the future operational, expansion, or sustainability needs of our customers or our corporate standards."
NYI said the expansion sees the company double its data center footprint and immediately expands the carrier ecosystem available to customers.
"With the accelerating pace of digital transformation, the role of 60 Hudson Street as the preeminent home for global carriers in New York City becomes invaluable in terms of meeting the growing connectivity needs of customers," said Phillip Koblence, NYI co-founder and COO. "With this integration, NYI grows in its ability to serve as the premier facilitator of access to this global interconnection gateway while making deployments at 60 Hudson Street simpler and more cost-effective."
"I have a long history at 60 Hudson Street, where I established several long-standing and still operational data center and connectivity businesses over the last twenty years. I look forward to NYI's continued quality of services and their building upon Equinix's 60 Hudson NY8 infrastructure in driving the future of interconnection," added Peter Feldman, CEO of QTD Systems.
Prior to the new expansion, NYI offered more than 21,000 sq ft (1,950 sqm) at 60 Hudson. Companies including Digital Realty and DataBank also offer space at the building.
NYI also offers cloud, colocation and bare metal managed services from Miami's 36 NE Second Street carrier hotel, another 18,000 sq ft facility outside Chicago at 800 Jorie Blvd in Oak Brook, Illinois, and out of 3101 Western Avenues in Seattle, Washington.
Feldman was previously CEO of DataGryd – recently acquired and renamed to Hudson Interxchange – which occupies a large part of 60 Hudson, as well as Digital Crossroads, Telx, and superconducting magnet technologies firm (and MIT spin-off) Novum Industria. Seemingly a new company, QTD Systems will be focusing on developing Quantum technology in partnership with Novum in the former NY8 facility.