Online retail colossus Amazon has finally selected where to build its new headquarters, picking not one but two locations: Queens, in New York's Long Island City, and National Landing, a neighborhood in Arlington, Northern Virginia.
The company kept negotiations under wraps for a long time, but earlier this month, reports emerged that it was in advanced talks to build HQ2 in Northern Virginia. Its final decision, however came as a surprise to most.
Double trouble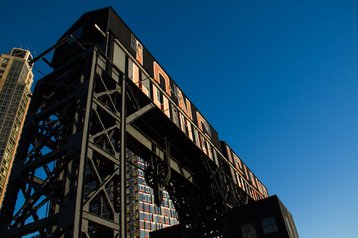 The company says it chose to split its investment in two so as to recruit highly skilled workers, "particularly in software development and related fields" a company representative wrote in a blog post– which seems a reasonable argument, if, as he/she said, Amazon's long term plan is to employ more than 50,000 people across both sites, offering an average annual salary of $150,000.
Additionally, the company claims that over the next 20 years, it will generate more than $10bn in incremental tax value for Long Island City and New York and $3.2bn for Arlington.
In exchange for bringing highly skilled jobs to Long Island, Amazon has been promised tax incentives worth $1.5bn – or $48,000 per job created – as well as a $573 million workforce cash grant from the Commonwealth of Virginia in Arlington. The local authority will also be spending $195m on local infrastructure, refurbishing metro stations, building a pedestrian bridge connecting the area with neighboring Reagan National Airport.
While these "economic incentives were one factor in our decision," Amazon said, "attracting top talent was the leading driver" of its final choice of locations.
Virginia's recently re-elected Governor, Ralph Northam, called the decision "a big win" for the state.
He said: "Virginia put together a proposal for Amazon that we believe represents a new model of economic development for the 21st century, and I'm excited to say that our innovative approach was successful. The majority of Virginia's partnership proposal consists of investments in our education and transportation infrastructure that will bolster the features that make Virginia so attractive: a strong and talented workforce, a stable and competitive business climate, and a world-class higher education system."
In addition to the two new facilities, Amazon is building an operations center in Nashville, Tennessee, to handle logistics and customer satisfaction. This will employ up to 5,000 people, for which the company is due to receive tax incentives of up to $102 million.