NextDC has quietly added plans for new data center developments in New Zealand, Malaysia, and Japan to its website.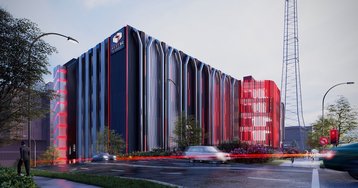 The potential expansion plans in New Zealand were first noticed by Reseller News which reported last month that the company had bought several blocks of land in central Auckland and then noticed the update to the company's website.
The company has named its planned New Zealand data center 'AK1,' and says that the facility will be meshed with low-latency connectivity to Australian cities including Sydney, Melbourne, Canberra, Brisbane, and Perth. No details about the size or capacity of the data center have been shared.
Similarly, the company is planning one data center in Kuala Lumpur, Malaysia - KL1 - and another in Tokyo, Japan - TK1 - neither of which have previously been reported on. No details about the facilities have yet been shared, though both can be expected to have 100 percent uptime and 24/7 'world class' security.
NextDC currently operates data centers across Australia in Sydney, Melbourne, Brisbane, Perth, Port Hedland, Canberra, the Sunshine Coast, Adelaide, and Darwin. In January of this year, the company secured an AU$400 (US$279m) million debt facility. This was added to an already agreed AU$2.5 billion debt facility loaned by HSBC and NAB to fund the company's growth aspirations in the Asia Pacific region.
More in Construction & Site Selection