British engineering firm NG Bailey is to help Fujitsu in the delivery of the MOD Global Connectivity network, earning more than £50m ($65.3m) in the process.
The five year deal will see the company work alongside Fujitsu on a £550m ($717.8m) Ministry of Defence IT transformation project that aims to provide core global connectivity services for the next five years. It replaces the Defence Fixed Telecommunications Service (DFTS) and LAN services from the ATLAS Consortium with "a modern, agile and robust set of networks" - including LAN/WLAN and WAN.
Fujitsu is also part of the ATLAS Consortium's £933m ($1.22bn) contract to provide a secure New Style of IT (NSoIT) to the majority of UK defence users. Together, the contracts aim to save £1bn ($1.3bn) over ten years, with savings re-invested in the military.
Ministry of Expense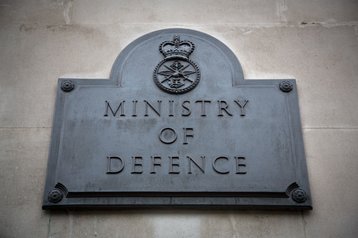 "This is a significant win for NG Bailey," Bob Dunnett, managing director of NG Bailey's IT Services division, said.
"The vital role that our partnership will play puts us at the heart of the future UK defence strategy and will ultimately help the MoD defend the UK's national interests."
NG Bailey CEO David Hurcomb added: "Working hand-in-glove with Fujitsu has already been a pleasure and we are very proud to be applying our expertise to such an important initiative.
"By enhancing the MoD's communications infrastructure our work will not only realise tremendous cost savings which will be reinvested into defence, it will also make the Ministry more efficient and more effective in its mission to keep Britain safe."
Fujitsu also subcontracted network orchestration capabilities to TBD for £5m ($6.53m), core DDI infrastructure to BlueCat, and global cyber defence capabilities to Finmeccanica-Selex ES for €14m ($15.5m).
The £550m and £933m contracts go against the policy suggested by former Cabinet Office minister Francis Maude intended to end "the era of bespoke solutions commissioned with extortionate costs by individual departments." Taking the previous record of government IT projects into account, Maude said such contracts should have a lifetime cost of no more than £100m ($130m).